Back to List
Acclaim
From National Philharmonic Chorale, a 'Carmina' With Charm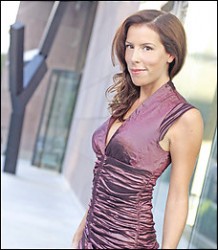 The National Philharmonic Chorale and Orchestra put an unexpected spin on Carl Orff's secular oratorio "Carmina Burana" Saturday at Strathmore. The oratorio -- set for a massive chorus including children's voices, orchestra and three soloists -- typically is delivered at a leaden pace, its throbbing pulse underscoring the atmosphere of primitive brutality brewing in the political unrest of the composer's Munich, where the piece originated in 1937.

But whatever Orff's intention, conductor Stan Engebretson virtually transformed "Carmina" into an unusually charming series of tuneful episodes emphasizing the work's lyrical song quality more than its wine and women, everything taken at a speedy pace. Yet the dramatic elemental core survived intact -- all the more effectively because the choral exclamations (basically shouting contests) were saved only for true climaxes. At times, though, Engebretson made the paeans to the joys of drink and sexual desire keenly felt, while also glazed over with humor.

The chorus sang as one instrument -- hard to do in a piece in which the texture switches among brazen unisons, double-chorus writing and single sections alone. The Choralis Cantus Primo youth choir added its own precision and pungency to the performance, after patiently waiting for its entrances. After all, Orff knew what young singers and instrumentalists could do, for he spawned a new brand of elementary music education in Germany that is still practiced in many American schools. Most strikingly, in the winds and generous supply of percussion, the Philharmonic players responded closely to Engebretson's dependable baton, which tends more to choral than orchestral style.

The soloists showed remarkable vocal agility and a forceful sense of drama in roles calling for minutely nuanced shadings and taxing spans in ranges high to low, sometimes called to invade the territory of other voice types. Baritone Leon Williams and tenor Robert Baker broke frequently into falsetto, Williams at times becoming a deep bass. Soprano Audrey Elizabeth Luna soared into the stratosphere at lightning speed for florid melodic cantillation -- part of Orff's Middle Eastern touches of exoticism.

Composed in the same decade as "Carmina," Stravinsky's Symphony of Psalms is worlds apart -- its archaic modal writing, fugal stretches and concentrated structural outlines speaking the language of conscious neoclassicism. Here, however, except for the upper winds, the Philharmonic's forces sounded less confident than in the Orff, and diction was often cloudy. The printed program gave the original Latin text with its English translation. But the medieval Latin, French and German of the Orff were missing, making the words nearly impossible to follow.
—
Cecelia Porter,
Washington Post