Back to List
Acclaim
Aiming for the Stars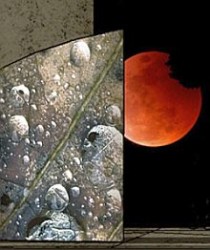 Even in these tough economic times, the Bay Area's regional opera companies continue to spread their wings. Midway through its 53rd season, West Bay Opera presented its first Orfeo ed Euridice last weekend in a well-conceived production that caught much of the radiant splendor of Gluck's 1762 masterpiece.
Friday's opening night performance - the first of four in Palo Alto's intimate (if acoustically unresplendent) 428-seat Lucie Stern Theatre - demonstrated why the company, under General Director José Luis Moscovich, is still thriving. It nurtures young artists, keeps the scale of its productions modest, and ensures that the quality is reasonably high. If this Orfeo didn't always reach the heights, it aimed for the stars and showed that Gluck's score doesn't require lavish treatment to give audiences a little slice of heaven.
As the first of the composer's "reform operas," Orfeo achieves the edle einfalt (noble simplicity) that Gluck and librettist Ranieri de Calzabigi wanted to create as an antidote to the excesses of opera seria.
Moscovich, who served as the production's conductor, adhered to the elegant spirit of the work by guiding his singers through the stylistically challenging music of the post-Baroque, preclassical score, and by recruiting director José Maria Condemi to illuminate the heart-wrenching ups and downs of this myth-based tale of loss and redemption.
Condemi's staging abandons fussy period trappings in favor of a clean, contemporary setting featuring minimal sets and video design by Jean-François Revon. In the first scene, the stage was set with a pair of curved walls and a large block downstage, where the chorus, entering in a somber processional, deposited the lifeless body of Euridice. These set pieces were moved into new configurations for each scene. Costumes by Maria Crush suggested New Age chic on a minimal budget, while lighting by Robert Ted Anderson was effective yet unobtrusive.

Emphasis on the Drama
What registered in Condemi's staging was characterization and dramatic focus. On seeing his beloved in the scene above, Sarah Barber's Orfeo - looking appropriately mannish in a dark button-down shirt and trousers - slumped to the floor in anguish. Condemi's view of Hades had the chorus languishing in scarlet robes and black hoods, bathed in the lurid, tomato-red projections of Revon. The Elysian fields revealed an expanse of blue sky behind a floor strewn with petals; the chorus, in ritual white, sang bearing bowls of water.
There were flashes of wit, as well. Amore was a sprightly teenager who made her first entrance on a bicycle. Wearing a pink tutu, a red velvet top, and a backpack, she handed out golden apples and sprinkled handfuls of glitter around the stage. Five dancers of Yannis Adoniou's Kunst-Stoff company were smartly integrated in the action, striking arresting poses as mourners, cavorting as Elysian heroes, and writhing - well, furiously - as the Furies.
For the most part, the singers proved adept at negotiating Gluck's vocal writing. Barber, whose first cry of "Euridice" introduced a large, mezzo lustrous voice, lacked the resonant low notes for an ideal Orfeo. But she imparted ardor and urgency to the role, tracing both the character's passion for Euridice and the anguish of her loss. As Euridice, Maria Alu wielded a bright, if tonally imprecise, soprano. The pivotal Act 3 duet - in which Euridice is tormented by Orfeo's apparent coldness, and he's tormented by her torment - was well-sung. And Barber's performance of Orfeo's famous lament, "Che faro senza Euridice?" - sung as she cradled Alu in her arms - was aptly moving. Soprano Shawnette Sulker sparkled in her scenes as Amore.
Moscovich struggled a bit to keep control in the pit, especially at the start; the Overture was marked by uncoordinated attacks and raw string tone. Things improved as the two-hour, five-minute performance (with intermission between Acts 2 and 3) progressed. The conductor drew particularly lovely playing from the orchestra in the Act 2 interplay between strings and woodwinds - just the kind of divinely luminous music-making that has earned Gluck's score a beloved place in the repertoire
—
Georgia Rowe,
San Francisco Classical Voice