Back to List
News
April 8, 2016
Matthew Worth Plays Title Role in Fort Worth Opera's "JFK"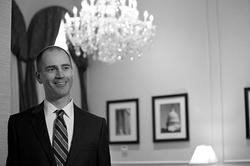 Baritone Matthew Worth will play the title role in Fort Worth Opera's JFK, which will have its world premiere on April 23rd, 2016.
In a feature in the Star-Telegram, Worth discusses his preparations for portraying the U.S. President on stage. Read the article here.
See Related: