Vocalist - Baritone, Symphony Pops
Back to List
Recordings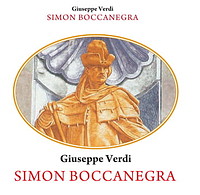 Simon Boccanegra
Released:
January 15, 2014
National Philharmonic Choir
Polish National Radio Symphony Orchestra
"Simon Boccanegra - discreetly avant-garde opera by Verdi. The whole story takes place in the grim atmosphere of the doge's palace, consistently emphasized by music. Perhaps for this reason the opera is dominated by low voices, in the prologue, whose action begins at night, the protagonists sing with baritone and bass voices, and the female voices only appear in the choir."
Related Links
Featured Artists